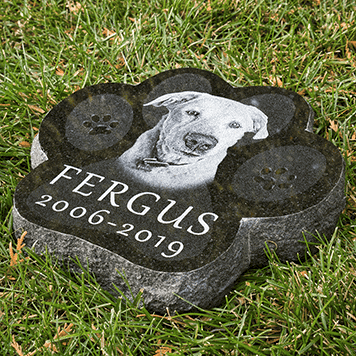 If you're looking for something to remember your pets by, this is definitely the best option. Corresponding via email, Jean completely understands the loss of a pet, and how heartbreaking it can be. He really listens to your experience, and you can tell he puts his passion into his work. In other words, it's clear to me that this is more than just a business to him. I took his advice and picked the best photo I could find of my dog, that gave me the happiest of memories. My choice of photo was also based on the quality of the photo and how its detail would be transferred to the stone, which I was informed was very important for the final product. It turned out amazing, everyone that sees it wants one too. I can not express in words how much this marker has soften the untimely departure of a dear friend, and how much this means to our family.
Amanda M.
Niagara Falls, Ontario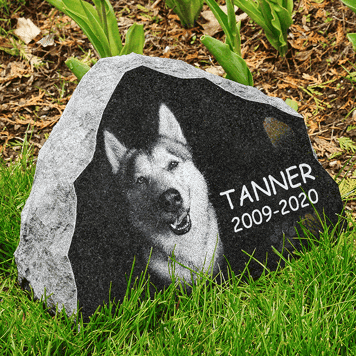 The quality of the finished product was nothing short of perfect. I would strongly recommend this to anyone looking to honour their pet.
Leonard M.
Brantford, Ontario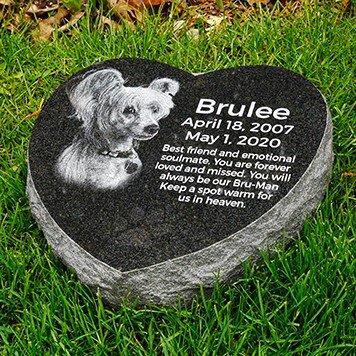 Brulee's Grave Marker arrived this week much fast than expected. I think it turned just awesome. The photo engraving absolutely captures the essence and beauty of Brulee. The image is so clear that it looks like a black and white photograph. It took me a long time to find a grave marker as thick and as high quality as Furever Memorials. Most of the other markers online were 3/8" slate or ceramic and would break if a lawn mower or a person would walk over it. I was so happy when I found Furever Memorials with such thick and robust granite pieces. The price was extremely competitive for such quality workmanship. Jean worked with me to get the perfect photo, saying, and stone shape that would honor Brulee the best. None of the competitors could even come close. It only took 2 weeks from the time that I placed the order until Brulee's marker arrived at my door. Unbelievable turnaround time. I will always be grateful to Furever Memorials for providing such a beautiful marker for my beloved pet and longtime friend.
Kathy V.
Deltona, Florida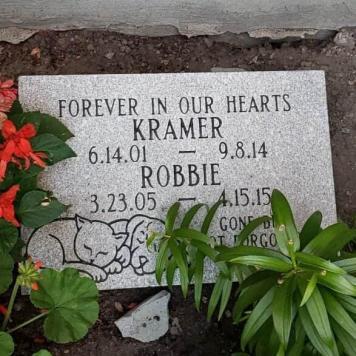 We were searching for a way to memorialize the memory of our departed furr babies, and are very happy we found Furever Memorials. Our stone adds a special touch to our garden and is a daily reminder of their memory.
Adrienne T.
Rockland, Ontario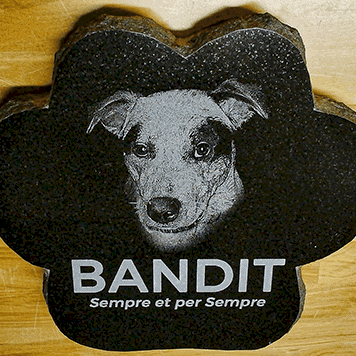 Our memorial came out beautifully. Even though we gave a photo that wasn't optimal, it turned out exactly as we'd hoped. The process to communicate and approve was very timely and easy. We were very happy with how quickly we received the memorial. Jean was very empathetic and compassionate to us during a very difficult time after the passing of our dear boy, Bandit. We would definitely recommend Jean!
Angela P.
Kelowna, British Columbia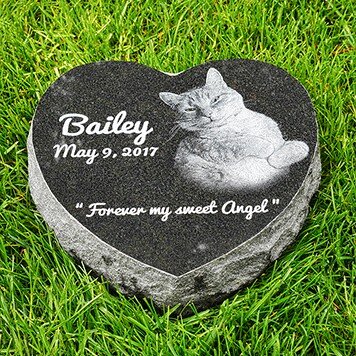 I'm very happy with the final product. The process was great, and they even made some adjustments to the photo before etching for me. I had the product much faster than I ever anticipated, even with customs. Thank you 💜
Amy S.
Ashland, Ohio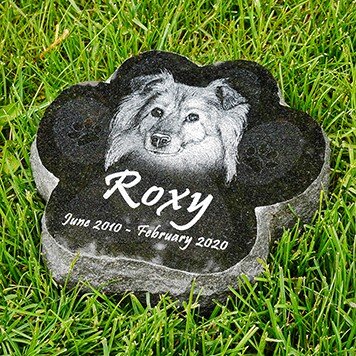 From beginning to end, the entire process was flawless. Everything occurred exactly as was promised and to PERFECTION! I cannot express how grateful we are to have a beautiful memorial piece of our dog. She was loved as all pets should be. Her beautiful face is now in our garden under her favourite tree. Thank you so much!
Shannon L.
Clarence-Rockland, Ontario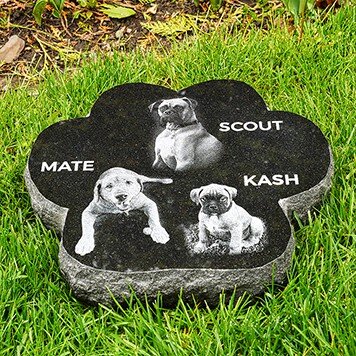 Our pet memorial stone is beautiful!!. Jean's design and craftsmanship was what we envisioned and more.
Kerry M.
Beamsville, Ontario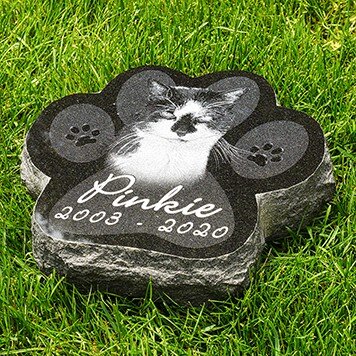 Brandi K.
Traverse City, Michigan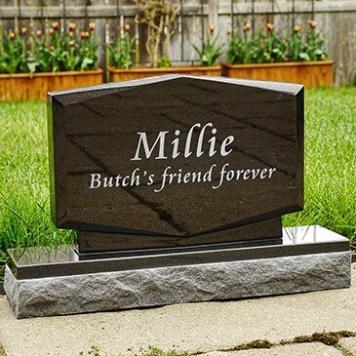 Very pleased with the service provided and excellant customer service. You really made sure the engraving was perfect before proceeding.
Elaine W.
Cathcart, Ontario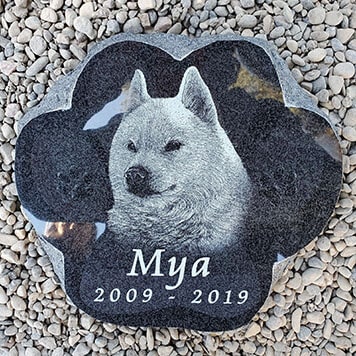 Loved it. Great quality, fast service and shipping. A great addition to her favorite spot in the backyard.
Jennifer B.
Wawa, Ontario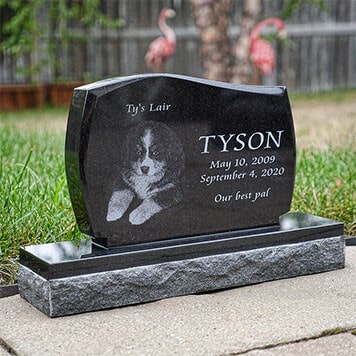 On the day we had to put our beloved Bernese Mountain Dog Tyson down, we began searching for a suitable memorial. We wanted to be able to capture an image of Ty on the stone, but ceramic tiles and laser etching seemed to fade with time. In contrast, we discovered that Furever Memorials uses diamond impact engraving, which provides a deep, permanent image. I contacted Jean Cote and sent him a sketch of our idea. Within two days we reviewed a proof of the engraving by email and placed the order. Jean completed the engraving two days later and we just received the beautiful memorial which exceeded our expectations. Thanks Jean!!
Jim R.
Sudbury, Massachusetts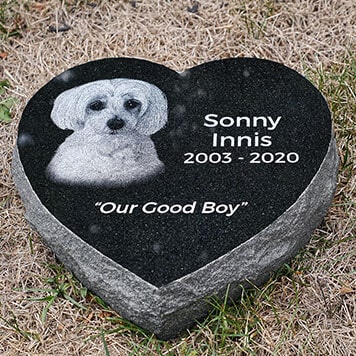 From start to finish it was a flawless process. Great website with great communication. The product came quick and was beyond amazing. Thank you so much for this amazing piece of art.
Stirling I.
Newnan, Georgia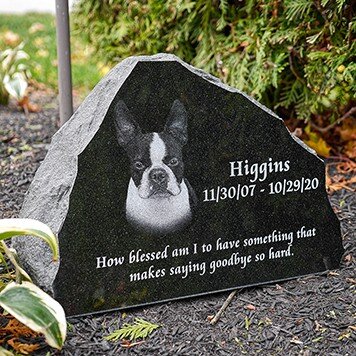 My pets headstone turned out amazing! The process was very simple and all of my questions were answered very quickly. The craftsmanship of the engraving is superb. I would highly recommend them to anyone.
Tim H.
Ridgefield, Washington