100% natural granite pet memorials
Honour Your Pet's Memory So They're Never Forgotten
If you've been overwhelmed with your feelings of grief after the loss of your pet...
To hurt is a sign that you have truly loved.
You can be sure that your pet knew you cared.
Still, the knowledge that your pet was loved and loved you in return does little to soothe the pain of loneliness. While you can't bring your furry companion back, there's no reason you can't keep your pet's memory alive in your thoughts.
There's many ways someone can remember a lost pet.
Some pet owners choose to have their pet's paw imprinted and made into a key-chain that becomes a constant reminder of the love they shared.
Others choose to dedicate an area in their home or their backyard to remember their lost pet. Whether it be by placing a pet memorial on their mantel, on their pet's final resting place in the backyard or in a special garden dedicated to their pet's memory.
Whichever kind of pet memorial you choose, it will help you get through this difficult time and provide closure.
Before you go and get the first pet memorial you see...
Did you know that not every pet memorial is made of high-quality material?
Unfortunately, most pet memorials at large retail stores are sold as novelty items. They're not designed to last a lifetime, and they're definitely not made to withstand the outdoor hot/cold climate like you would expect with a headstone for a person in a cemetery.
Most generic pet memorials are...​
And if you happen to find custom engraved pet memorials, they usually are...
Or worse of all...
You later find out after ordering that your pet memorial is being shipped from China and if anything goes wrong, it'll cost you more to ship it back than the memorial originally cost.
Losing a pet is hard enough...
The last thing you should have to worry about is the quality of your pet memorial.
It should be a given that it will last a lifetime.
That's why we only manufacture pet memorials that are of the highest-quality materials available.
All of our pet memorials are made of 100% Jet Black Granite and are designed to last forever. They're the same quality you would expect with a headstone in a cemetery for a person, which can withstand any climate and environment, whether it be hot, muggy summers or freezing-cold Canadian winters.
Saying goodbye is never easy.
Pets become part of our lives and of our everyday routines. Their absence is a keen reminder that they're gone, and it's often difficult to cope with the constant feeling of loss.
Even though the passing of a pet is a natural part of life, their memories never leave us.

Sometimes, it feels like they're still with us in spirit.
For many, getting a pet memorial to honor and give tribute to their pet's memory can help greatly in the healing process, help you get through the grief and provide closure.

A pet memorial also often becomes a symbol of the love, bond and companionship that existed between pet and owner.

Something that can never be forgotten.
"We capture the love you have for your pet."
Whether you're thinking of getting a pet memorial to place on your mantel, on your pet's final resting place in your backyard, or in a special garden dedicated to your pet's memory...
Having a dedicated place to display your pet memorial can be a very peaceful way to sit and remember your furry friend after they've crossed the Rainbow Bridge.
With one of our pet memorials, you can...
And best of all...
You can visit your best friend whenever you'd like.
Many pet owners would insist:
Pets are people too, and they deserve the same quality memorial that a family would give to a loved one... (Without the hefty price tag, of course!)
Our "Furever" Pet Memorials...
The highest-quality granite pet memorials in the world for those who want to keep the memory of their pet alive forever!
THE PET PAW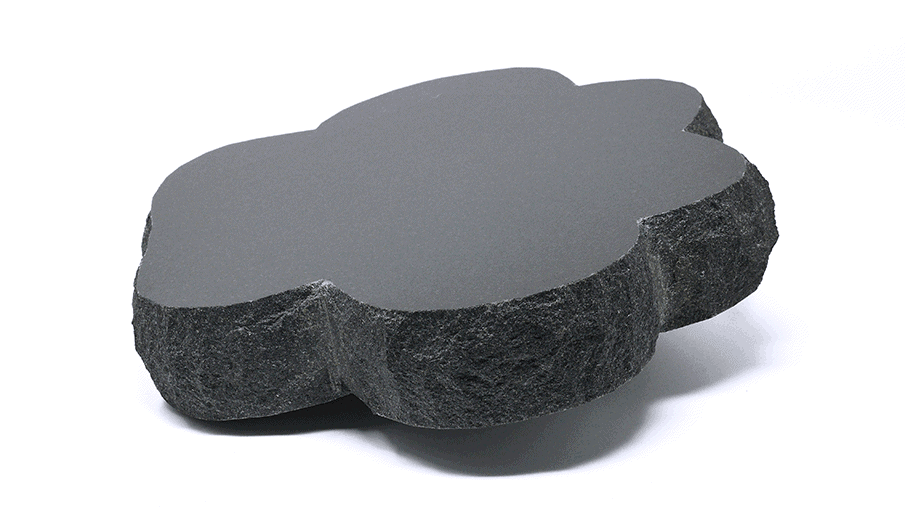 THE PET CAT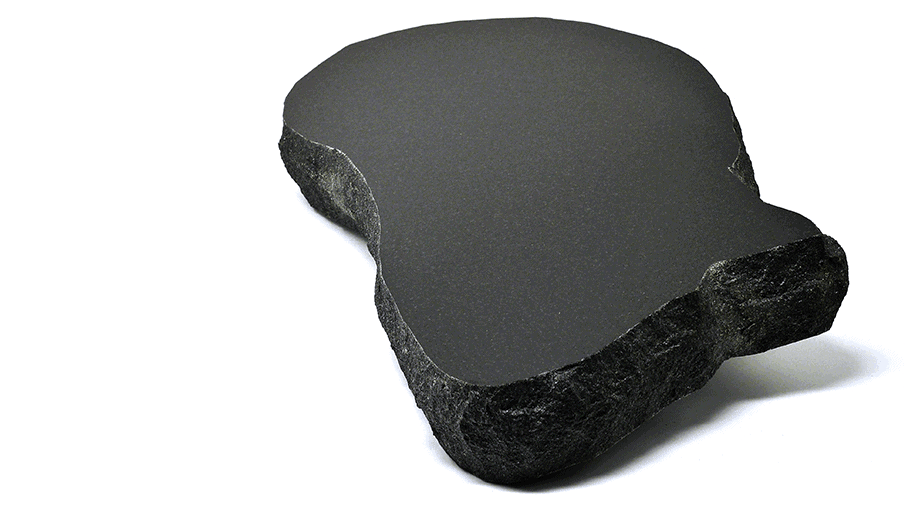 THE PET HEART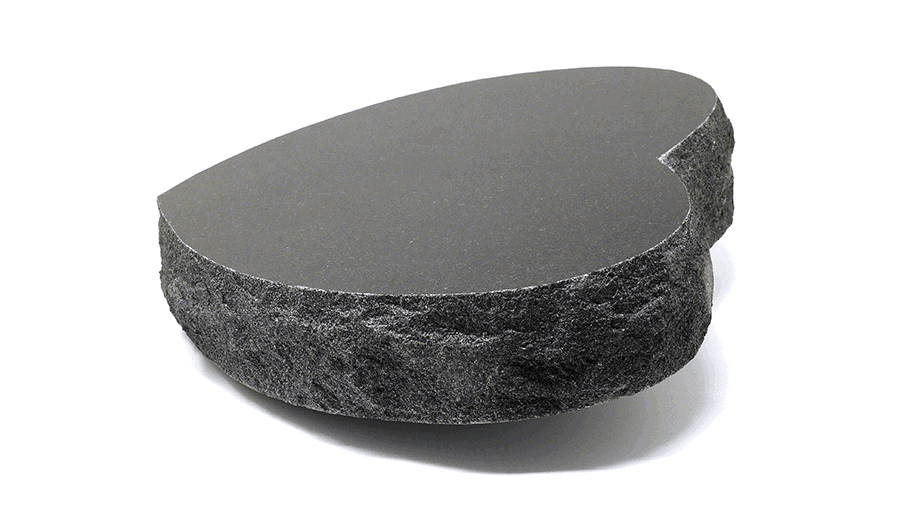 THE PET RUSTIC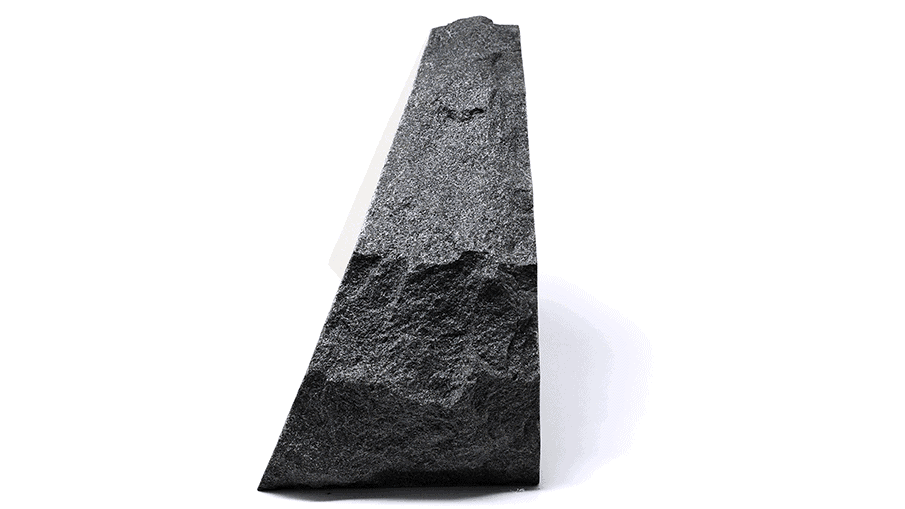 THE PET WAVE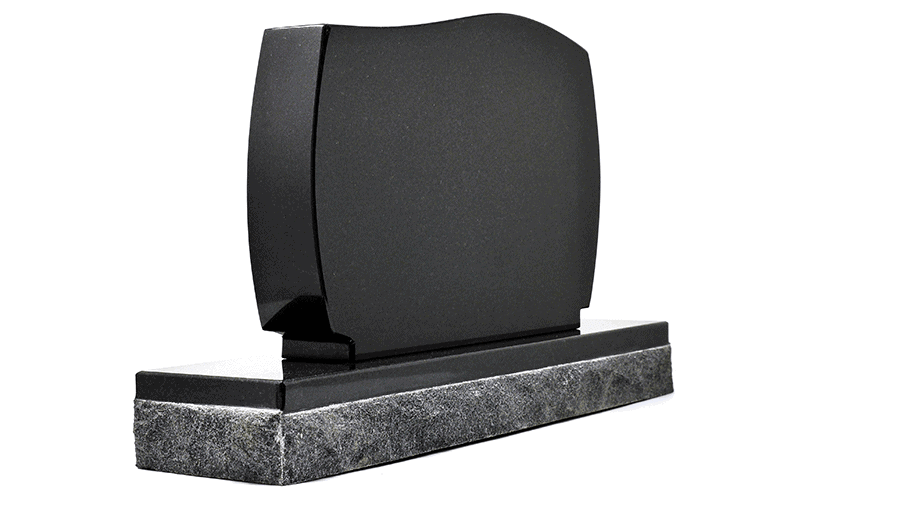 THE PET OVAL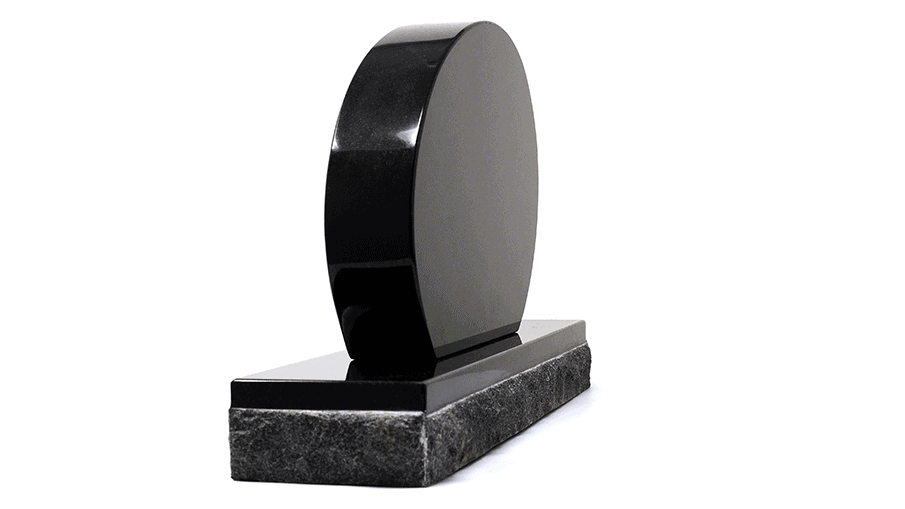 THE PET DIAMOND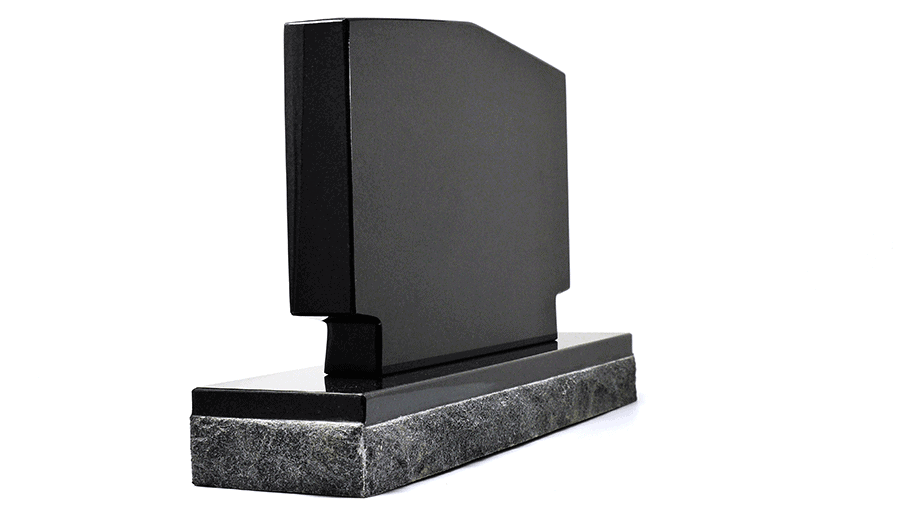 THE PET CROWN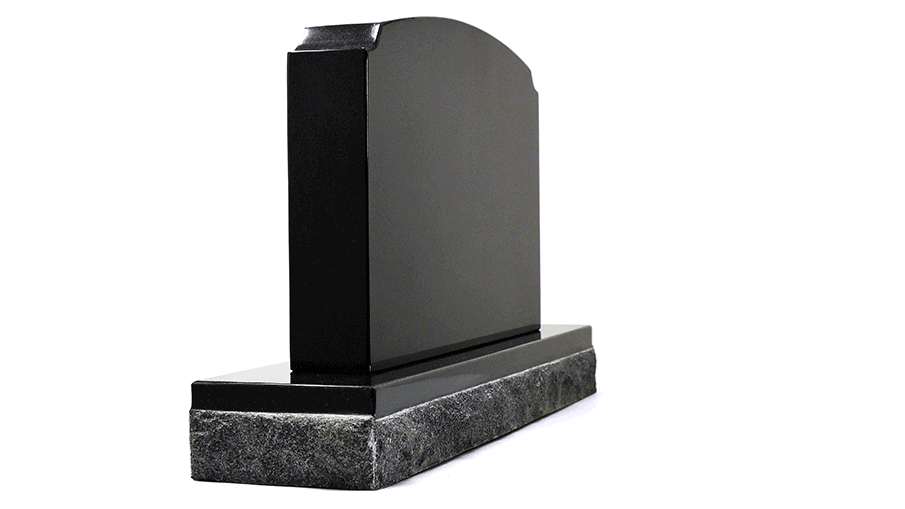 Why Our Pet Memorials Are Frankly "Better" Than Everything Else Out There...
REASON #1:
Our pet memorials are made of high-quality Jet Black polished granite.
In fact, our pet memorials are made of the same high-quality granite you would expect to see in cemetery headstones for humans, which are designed to last hundreds of years.
The only difference is it's much smaller and can easily be moved around by one person. (Plus, it's much more affordable.)
REASON #2:
You can place them anywhere your heart desires!
Whether it be indoors on your mantel, outdoors in the backyard on your pet's final resting place, in a garden dedicated to your pet's memory, or even in a pet cemetery. You can place it anywhere that is meaningful to you.
They can even be positioned flat in the ground, which makes mowing the grass a breeze something your (or it can be placed on an incline on mulch or soil inside of your garden.
Oh, and if you're looking for a pet memorial to be erected at a pet cemetery, please make sure you request their memorial regulations as they may not accommodate pet memorials of all sizes and shapes.
REASON #3:
They are made to withstand all weather conditions.
Unlike the generic, cheap pet memorials that look like stone but are actually hollow molded plastic composite painted to look like stone, our pet memorials are made out of 100% natural granite.
They're thick, heavy and they won't ever fade, warp, crack or change color.
And best of all, they can remain outdoors year-round!
REASON #4:
They're heavy... But not too heavy!
Our pet memorials are heavy enough that they won't budge in a wind storm, but not too heavy that you can't move one by yourself.
Because our pet memorials are made of 100% high-quality natural granite, they can weigh anywhere from 25 to 60 pounds, depending on the size you choose.
What if the pet memorial is still too heavy to move by yourself?
Simple... Ask a friend or relative to help move it with you. You'd be surprised at how understanding people can be during this difficult time, and they'll be glad to help you.
Why Our Engraving Process Is Light Years Ahead Of The Competition...
Did you know there are several methods of engraving granite?
Most of our competitors use laser engraving because it is quick. This allows them to engrave many stones in very little time, while making huge profits.
The drawback is that the quality isn't all that great when engraving granite.
For instance, laser engraving works by burning the very top layer of the stone, which results in a very shallow engraving that lacks depth and brightness.

Here's an example of an engraving done with Laser
(from one of our competitors):
And the same engraving done by us:
Here at Furever Memorials, we use what is called "Diamond Impact" engraving.
It is a term in the memorial industry that means our engraving method physically hits the surface of the granite with a diamond needle at the rate of 200 times a second.
The closer the impacts are to each other, the brighter the engraving becomes.
This allows us to engrave a spectrum of whites and grays, giving us total control of the look and feel of the engravings.

This is one of the reasons why our engraved photographs look so realistic on stone.
Here's an example of the various shades we can achieve with our unique engraving method. (Please note that no paint has been applied. This is 100% natural granite stone!)

If "Diamond Impact" engraving is so much better than Laser engraving... Why isn't everyone using it?!?
Two reasons.
REASON #1:
It takes much longer to engrave a pet memorial using our engraving method (Diamond Impact) than it does with laser. It typically takes us an average of two hours to engrave a single pet memorial.
Most engraving companies simply don't want to wait that long. They do the math and it means their company could only engrave a handful of pet memorials in a day.
Time is money for them.
REASON #2:
A laser engraver can be used to engrave almost anything: glass, ceramic tiles, anodized aluminium, painted metal, wood and, of course, stone.
Because an industrial engraving machine can cost upwards of $15,000, it makes sense for engraving companies to invest in a machine that can engrave as many different materials as possible.
So, even though Laser is an inferior method to engraving granite...
Their world view is "It's good enough!"
And sadly...
Most pet owners who receive their laser engraved pet memorials will never know how much better it could have looked had it been engraved by us, using our "Diamond Impact" engraving method.
We believe a higher-quality engraving is worth our time!
Thinking of adding a photograph to your pet's memorial?
Unlike many of our competitors who simply engrave photographs without any editing, which results in engravings that are dull and lifeless, we take the additional step of professionally editing every photograph.
We create highlights and shadows so that our engravings look as lifelike and realistic as possible on the stone.
We strive to exceed your expectations!
Take a look at what a photograph looks like before and after our editing process...
Although this photograph may look over-saturated and over-exposed, our "Diamond Impact" engraving method translates each shade of gray/white and physically hits the granite accordingly.
Think of it this way:
A pure white color, as you can see on the dog's fur and on the letters, results in our engraving machine physically hitting the granite at 100% intensity. This completely removes the polish on the stone and gives it the brightest look possible.
While the other shades of gray translate in lower-intensity hits, resulting in a wide range of shadows that can really make a photograph stand out on a memorial.
This is why editing photographs before engraving is critical!
Best of all?
All of our pet memorials are professionally engraved in-house, at our factory located in Ontario, Canada, and shipped directly to you, from us. There's no middleman!
And you won't have the surprise of finding out your pet memorial is being engraved and shipped from China. (Something some of our clients had to experience with some of our competitors.)
Why Ordering A Pet Memorial From Us Is The Best Decision You'll Make...
As a pet owner who has raised pets from when they were weeks old, to taking care of them in their senior days, to the day they passed...
I completely understand how difficult this time may be for you.
The loss of a pet is real, and the grief is real.
When a pet that is close to you dies, your life changes, and change can be hard.
That's why, here at Furever Memorials, we strive to make the process as simple and easy as possible, and to help you engrave the perfect memorial that brings a smile to your face when you see it.
Customers
And in case there's any doubt about our craftsmanship, here's what our clients say about us...
Right For You?
We realize that a pet memorial isn't suitable for everybody...
However, if you're looking for something that lasts a lifetime, is personalized to your liking and will help honor your pet so you can always remember him or her in a meaningful way...
Or...
If you're planning on building a garden in your pet's memory, or placing a pet memorial on your pet's final resting spot in the backyard...
Then a pet memorial is perfect for you!
A pet memorial is also a good way to say "Goodbye" while providing healing and closure.
And if you have a friend or relative that has recently lost a pet...
Unfortunately, many pet owners do not feel at ease getting a pet memorial as the process brings a lot of emotions and memories of their lost pet. Many of our clients are friends and relatives who order a pet memorial on their behalf as a thoughtful gift.
"Who Am I And Why Do I Engrave Pet Memorials?"
You may not know me... My name is Jean Cote. I'm the founder of Furever Memorials and I've been a pet lover all of my life.
I raised two beautiful, loving dogs since they were puppies that I named Onyx (the black and white Siberian Husky) and Chase (the red and white Border Collie.)
My dogs weren't just "pets" to me. They were part of my family.
I did everything with them...
I trained and completed all four grades of obedience with them. In fact, they were so well-trained that they would walk next to me without even needing a leash.
I competed in dog agility with them. (In case you don't know what that is, it's the obstacle courses you might have seen on TV, with dogs going through weave poles, tunnels and going over other obstacles.)
Super fun.
Then, one winter I decided to go skijoring with them! (It's like sledding but with the dogs pulling you on cross country skis... It's thrilling when you go slightly downhill and the dogs pull you as fast as they can run!)
Not to mention the countless tricks I've taught them. (My favorites were the standing high-five and the jumping in my arms tricks... Those were always crowd-pleasers!)
It's safe to say that once my dogs got older in their senior years, it was difficult.
One of my dogs woke up one day after a nap and could no longer walk. She had many health issues, but the one that broke the camel's back was a huge lump putting pressure on her spinal cord and cutting off all sensations in her hind legs.
I had no choice but to put her to sleep.
Then, a few months later, my other dog passed away of old age (at 15 and a half). I knew that night the end was coming and I slept beside her, gently petting her as she passed away in my arms at 8:30am.
I was devastated.
I knew I had given my dogs the best life they could have asked for. But still. I lived for weeks with this constant feeling of guilt asking myself if there was anything I could have done differently.
And then, one day, calmness flowed through me and I realized death is part of life.
Once my dogs had passed away, I knew I wanted to get a pet memorial to honor all of the love and companionship they had given me for a decade and a half.
Sadly, everything I looked at didn't meet my high standards.
All my veterinarian could offer me was an imprinted paw print of my dogs.
And everything I looked at online weren't the high-quality memorials I was accustomed to seeing in the cemeteries with my father growing up. (More about this below...)
In my opinion...
My dogs deserved the best!
Up to that point, I had been involved in the monument trade working as a headstone engraver for 19 years. This is a trade that I learned from my father, who before me, did it for 43 years.
As a 9-year-old boy, I remember going to the cemeteries to work with my father in the summer.
Although I didn't do much work other than chasing squirrels around the cemeteries, I remember being mesmerized by all of the different headstones. Some were gigantic!
My father revealed how much they were worth.
My jaw dropped in disbelief.
Thousands of dollars.
He told me it was because the headstones were made of high-quality granite that are designed to last forever.
The granite has to be quarried into blocks, then manufactured into slabs, and finally turned into a headstone and delivered to the cemetery. And because granite is a natural stone that weighs a lot, it all requires special equipment and, overall, makes it all that much harder to work with.
No wonder they cost so much!
He taught me all the tricks of the trade before he retired in 2008.
I never once imagined that I would ever use my skills as a headstone engraver to make a pet memorial for my dogs.
Once I found the perfect piece of granite, I engraved it, and here's what it looks like...
Once I started showing my dog's memorial to relatives, neighbors and friends... It seems like everyone wanted one for their lost pet as well.
I became the "go-to" guy for pet memorials...
That's When Furever Memorials Was Born
I take pride in every pet memorial we manufacture. In fact, I take the same care and devotion that I would if I was engraving the memorial of one of my own pets.
I want you to be thrilled with your pet's memorial.
I want it to bring a smile to your face, and perhaps even give you a few tears when you see it. Knowing that your pet will forever be remembered.
My goal is to exceed your expectations and make a pet memorial as amazing as your pet was.
Personally, engraving these pet memorials is very emotional for me. I know how meaningful they are for my clients and it warms my heart knowing it will help them get through this difficult time.
Are Guaranteed To Last A Lifetime
I certify that all of our Furever Memorials are made of the finest quality granite for their natural color and appearance, and that the granite is free of defects that would render them unusable for memorial purposes.
It won't ever fade, warp, crack or change color.
Of course, we cannot be held responsible if something were to happen to the pet memorial itself due to environmental factors beyond our control (such as a lawn mower or a rock hitting the pet memorial).
However, with regular maintenance and proper care, your pet memorial will literally last a lifetime. And it will look just as beautiful in 5 or 10 years from now than the day you received it.
BONUS: As an added bonus, if you order a pet memorial from us today, we will send you a special guide on how to properly take care of a granite pet memorial. Simple things you can do on a monthly and yearly basis to make sure your pet memorial continues to look great for years to come!
STEP #1:
Choose a memorial that resonates with you to honor your pet's life.
We offer several styles. Some are designed to lay flat on the ground and others to stand upright like a headstone. Whichever one you choose, they are all made of high-quality granite that will last a lifetime.
You can customize your memorial any way you'd like! We can engrave a photograph of your pet along with his or her name, dates and an epitaph. Or, if you prefer, we can engrave a poem, like the rainbow bridge poem.
Just be mindful that the more text you add, the smaller the font will have to be. Smaller memorials may not be able to accommodate large amounts of text. We'll let you know if that's the case.
And if you have any questions...
Remember, we're here to help you get the perfect memorial. One that truly honors your pet and the love they've given you all of these years.
STEP #2:
We will send you a design of your pet memorial for approval.
After you order your pet memorial, we will promptly get started on creating a layout for your memorial according to your specifications.
This process will take approximately 2 to 3 business days. We will send you an email with a link to preview your layout as soon as it's ready.
Want to make changes to the layout?
No problem!
We will happily revise your layout, free of charge, as many times as you'd like, until you are fully satisfied and give us the OKAY to proceed with the engraving.
STEP #3:
We will carefully engrave your pet memorial.
Once we receive your OKAY of the design we made, and if your memorial is in stock, we will proceed and carefully engrave your pet memorial using our unique "Diamond Impact" engraving process.
Production can take anywhere from one to two weeks, and once complete, we will carefully package your pet memorial and ship it directly to your door!
We'll even email you a tracking number so you can rest easy knowing it's safely on its way to you.
Once you receive your pet memorial...
All you have to do is place it in a special place that celebrates the life of your pet in a way that is meaningful to you and your family.
IMPORTANT: If you order a memorial that isn't in stock, it may take several weeks for us to get it in. Please check the stock level before placing an order. All of our granite comes from overseas and because of the weight, is shipped by boat. It takes a while to arrive. Sorry in advance!
ONCE YOU COMPLETE YOUR ORDER
Here's What Will Happen Next...
We will take all of the information you've given us and create a layout for you to review.
If you've given us a photograph of your pet, we will first professionally edit the photograph so it looks great once engraved on the stone, and then we'll add it to your layout.
If there are any changes, simply let us know, and we'll revise the layout until you are completely satisfied.
(Revisions are included FREE of charge!)
Once your layout is approved, we will get started on manufacturing your memorial. This process involves engraving your pet memorial, highlighting certain areas with a special paint, cleaning it and then preparing it for shipment.
Once it's ready, we will safely package it for transport and have it shipped directly to your door!
We'll even send you a tracking number so you can rest easy knowing your pet memorial is on its way.
READY TO DESIGN YOUR CUSTOM PET MEMORIAL?
Begin By Choosing
A Pet Memorial Style Now...
Take a look at the various pet memorials we have available below.
When you find one you like, click on the "Customize" button to begin the customization process.
All prices listed are in Canadian Dollars.
Frequently Asked Questions
What will happen after I place my order?
How long will it take before I get my pet memorial?
Do you carry all pet memorials in stock?
Do you offer memorials in other colors than black?
What kind of photograph is best for engraving?
Can I request the use of a special font or effect?
Is there a maximum amount of words that can be added?
Can more than one pet be added to a memorial?
Do you ship to Canada, USA and Worldwide?
Why is shipping so expensive?
What if my pet memorial gets damaged during shipping?
Can the pet memorial be left outside year-round?
Do you manufacture memorials for people?